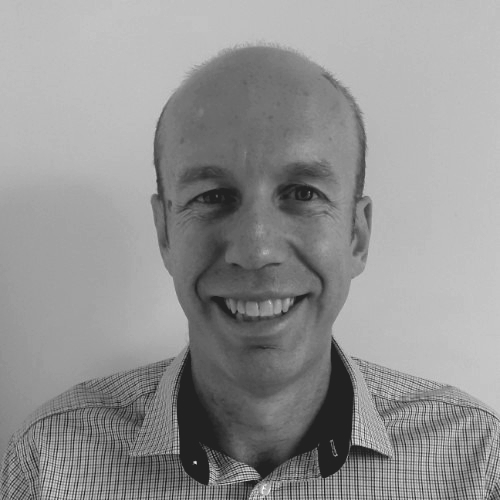 Hi there, I'm Peter Urquhart.
Financial Director, Rutland Capital Partners
As an accountant and business owner with over 20 years' experience, my passion is working with business on 'the numbers'. I have seen and worked with businesses for many years from small retail to large financial institutions.
Today, I'm semi-retired and advise businesses as a Financial Director, that need or want to improve their cash flow, need capital growth or want to exit. I live in London with my wife, Lucy and two daughters.
A Numbers Guy
I help improve business profitability by –
Improving the financial strength of a business,
Improving the business' systems and processes, and,
Providing high-level strategy to identify where the best improvements and efficiencies can happen.
As a passionate numbers guy I always remember my early days in accountancy practice where I struggled to understand how the partners in the firm, whom I was meant to aspire to, never seemed to have any time to enjoy life. They were too busy working in their business and had no time left over to enjoy their spoils.
And, despite being an accountancy practice that specialised in giving clients advice on money, cash flow, taxation and finance, they never managed their own money that well — nothing ever beyond the basics.
And the situation never improved, even as they became even more wealthy. They still didn't have a capital account to invest in assets, and they never found ways to improve the cash flow of the business.
Learning
During my career, I have also seen the opposite. How successful companies manage their business and the flow of money. And this is where I find my real passion to be.
Looking at management accounts, balance sheets, income and cash flow statements, I have learnt how to create the story of a business. Like X-ray vision, I can understand what's happening.
An obvious example can be found if a business has invoice finance in place to cover the gap between doing the work and getting paid is the issue.
Your systems and policies around the collection of money need to be fixed and or adjusted.
By using some simple financial management, much of that gap can be eliminated. For example, extending the terms with your suppliers and reducing the terms with your clients.
There are many other ways, too, to make the gap vanish altogether.
Twenty years of working in finance, my journey continues, combined with constant learning and new experiences, I consult all types of businesses as an FD, about everything to do with money.
It's fun and what makes me tick, which is why I think I'm good at it!
At Rutland Capital Partners, we acquire, manage and consult with businesses to assist them to improve their cash flow, sales, marketing and valuation.
We help businesses and those running them to improve efficiency, specifically focused on the financial health and cash flow to deliver improved profitability.
Further, we improve processes and systems to enable successful strategic initiatives and enhanced efficiency and cost-saving.
These skills and our business ethics enable us to achieve successful outcomes for all those we work with, in any capacity. It is gratifying to 'add value' to a business and improve the situation for all involved.
My business interests have mainly been in the area of residential property, through building a portfolio of investment property, development and management of residential lettings.
Tenacity
In 2007 I came very close to losing it all but was able to broker a deal to save most importantly: My name. I had to start over but was 'in the red' before I could move forward.
Coming through such a difficult time enabled me to grow stronger, and for the lessons learned in business and resilience, through that phase, I wouldn't change any of it.
This experience has given me the skills to ensure that for any business I own or work with we ensure we have the strongest and most stable 'foundations' in place for the company first to ensure everyone is protected.
Family Man
My daughters may find this hard to believe based on the 'Tree house' I recently built them in our garden. The foundations may look a little wonky, but they are solid, and they will be standing for many years to come!
I look forward to working with you to improve your situation in business, strengthen those foundations and give you the outcome you hope for too.
Drop me a line!
I'd love to speak to you about your business. Drop me a line!
Contact us to get started.
We'd love to hear your story and learn about your business.
Contact us for a confidential, no-obligation chat because you never know where it could go.