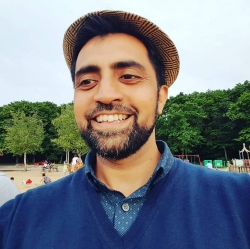 Latest posts by Faisal Khan
(see all)
Selling a business IS stressful.
Not only do you need to keep running your company but you must also juggle getting dozens of documents ready, bringing your financials up to date, as well as make time to meet potential acquirers.
The last point can result in a lot of time being wasted if you don't spend time upfront vetting who you actually go and meet.
Well, I'm going to suggest you ask your potential buyers the following four questions because this will give you a pretty good assessment of whether they are the right buyer for your company.
1. Why are you interested in buying my company?
Asking a direct question like this will help you gauge the buyer's intentions.
For example, they might be looking to expand their operation in your area – which could be good because it means they need to retain your staff, premises and equipment if you have any.
But if they say they are expanding their client base – well that could mean they intend to close down your office, fire your staff and divert the phones back to their own offices to handle the customer service. We worked with an insurance company recently whose intention was just that.
And the main point here is, if you want your company to continue and your staff to be retained then asking this question is important. If you are not so concerned then, well, you don't need to ask it.
2. How will you run your due diligence process?
Buyers that can answer this question, in a little detail, are serious about buying. They understand the process and are ready for it.
I would advise you to dig deeper as they answer your question to try to get them to explain specifically what they will do.
Due diligence relates to looking from head-to-toe at your financial books, things like your bank accounts, payments and income and wages; looking at your legal obligations like your employee contracts, insurance policies and aswell as any commercial agreements you might have like your offices or agreements with third parties and your clients. And, if you have a lot of equipment and machinery, an assessment needs to be made on the condition and value. Due diligence is a big deal, and if your business has been around for over 10 years, and turns over a few million, the due diligence can be quite enormous to carry out.
Our process here, at Rutland Capital Partners, is to run the due diligence in-house initially. It's takes us a few days but allows us, at a high level, to identify where the opportunities might be in your business, and, of course, the challenges. This saves us a fortune in time, effort and money later on when it's time for us to actually complete.
3. How will you finance the acquisition?
Any serious buyer will already have a clear plan on how they will buy your business. Most buyers will say something like, "Cash and debt". This will give you an indication to their ability to pay for your business. You will need to dig a little deeper with followup questions like, "Is you cash available now?", "Do you have a funding offer in place?"
Your aim here is to make sure you are dealing with a credible buyer who has the capability to complete on the deal.
4. What are you planning to do with the business once you own it?
When you have built up a business over the years it will be important to you for your legacy to continue. Ask this question to make sure that you have found the right buyer, but also a serious buyer. Find out whether has made a plan already how they will take over your business and help it to grow.
At Rutland, we spend time preparing a 100-day plan. This is a framework we use to stabilise and grow a company, and how we integrate it into our group by migrating the accounting system to one that we use in-house or bringing in payment processes and preferable banking facilities we use in other parts of the group.
All that said and done, We'd be delighted to speak to you about buying your business and answering any questions you might have.