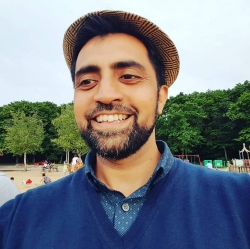 Latest posts by Faisal Khan
(see all)
It's true. Buying a business is less risky than starting a new one!
Buying a business is the alternative to starting a new one. And, if you follow the statistics published by the government, you'll already know that a vast majority of start-ups fail. (More than 90% of businesses don't last longer than ten years, and only 4% of companies ever hit £1million in revenue.)
So the obvious thing to do then, if you want statistics on your side is to buy £1million plus revenue businesses that are more than ten years old. Ahh, something we do do.
Buying an existing, established business does come with both advantages and disadvantages. There's always a risk you need to consider.
Advantages
Acquiring a business has less risk because it comes with a proven business model that is bringing in revenue. The soft and hard systems that go together is proven to work. Hence it has a certain amount of income. The processes and procedures used to bring in customers and service those customers is also proven. The location from which the business operates is proven to work too.
And, most of all, the management team is proven, because they can manage the processes that bring in the customers.
The challenging aspect of starting a business and coming up with a product or service that works, has already been done. The market has already been established.
The management team has already been tested.
The business comes with existing clients who are happy to receive the services or products the company offers. Acquiring a customer is always the expensive part of the process and, luckily, established businesses already have plenty. (If you started a new company in an existing market – what you're going to have to do – is convince customers you are better than the established business they are already dealing with. Not always easy.)
The business comes with cash flow from day one. That's something a start-up might not see for the first three years.
The business has a financial history making it easier to raise funds and attract investors.
The business comes with a good reputation, which creates goodwill.
The business comes with suppliers, contacts, staff, plant, stock and equipment. That is a massive time saver.
So what are the disadvantages?
Disadvantages
There's always a risk when buying an existing company. Many sellers are disposing of under-performing or unprofitable companies.
Buying a business often means making an investment upfront. It costs money to buy the cash flow of a well-established business.
Some businesses need substantial investment to bring their old equipment up to date. You might not be able to recover the investment for many years.
The business might be poorly located or the premises are no longer fit for purpose.
The staff morale might be low, especially if the company has been struggling for the last few financial years.
The culture in the company might be rife with politics and red tape and backbiting. A new owner needs to kill this disease off immediately.
The business may come with a tarnished reputation or a peppered history.
The business may be able to evolve with the times – such as selling online.
The existing owner may have personal relationships with her clients, and that could be a significant factor for the success of the business.
You might be getting involved in a declining market or increased competition — something you might not understand or learn until you are the new owner.
Counteracting the disadvantages can be done through proper research into the sector you are getting in to. Carrying out detailed professional due diligence and establishing a trust relationship with the existing owner.
Rutland Capital Partners buy profitable businesses and help them grow.
Looking for a safe place for your business can be challenging. We're here to make it easier. Give one of our directors a call to learn more about how we work.