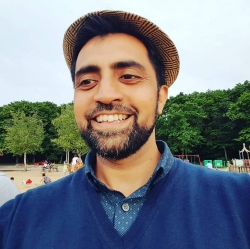 Latest posts by Faisal Khan
(see all)
Facebook has acquired 72 companies. Amazon has bought 101. Tesco has acquired at least 11. Virgin bought FlyBe. Sainsburys tried to buy Asda. Business acquisitions are going on all around us.
But what's the logic to this madness? The question everyone asks is, "Why don't you just start your own companies?" Our answer is covered below.
We do it because it saves time
Well, you get to become an established player in a market immediately. Buying businesses is like a short-cut. By buying an established company you no longer need to:
Test your products or services.
Go hunting for staff and train them.
Find offices and set them up.
Spend dead time (i.e. not focused on revenue growth) doing things like designing a website, logo or stationery.
Setup all the procedures that allow each department to function and fulfil it's responsibilities.
Setup relationships with suppliers and clients.
Create market and sales assets like brochures and terms and conditions.
Establish banking relationships and a credit score.
The list goes on and on.
Buying a business will save all the time it takes to set things up. It will save you years.
We do it because it already has proven processes
We love businesses where the owner has spent time optimising the internal processes – for finding leads, converting them to clients and delivering the services or products they have bought. Everything needs a process – ordering stock and materials, sending out invoices, collecting money, advertising on and offline, updating the website, fulfilling an order and so on.
Procedures have to be tested and tweaked to get them to work right. When you buy a business, you're getting the procedures after they have been tested.
We do it because it comes with a winning management team
You get access to an established management team that has already proven to be successful and coherent in fulfilling their objective – to make money and/or manage and grow the business.
The team is already winning business. And they have insider knowledge that might take you years to learn yourself.
We do it because it already has revenue streams
Established companies come with cash flow, and cash flow is the blood of any organisation.
The fastest way to double a £3million pound business is to buy another similar £3million business and merge the two together. As simple as it sounds, in principle, you now have a £6million business.
And, if you chose to double the revenue through organic growth, that could take years and there would be no certainty. You may never do it.
We do it because it already has clients
Client acquisition is expensive.
Facebook paid $1Billion dollars to buy Instagram in 2012 and $19Billion to buy WhatsApp in 2014. Why would you pay so much money for businesses that had no revenue stream?
Because they bought the customer database, This allowed Facebook to serve their existing users better because of the additional data they were able to tap into.
We do it to bring in-house the skills we need to grow further
Building a construction services group is challenging. For example, in the MEP sector, we struggled to find good quality engineers that had the same passion as us about mechanical and electrical design. We tried recruiting graduates and training them. Something we still do, but we found the fastest way to find those superstars was to buy another company that already employed the people we wanted to hire.
We've found great managers working in businesses we've bought. You might agree, the best people are usually always already working and in-demand. They are not the ones that will respond to your job offer.
We do it to get into locations we want to expand into
A faster way to open new locations is actually to buy similar businesses in the locations you would like to expand in to.
In sectors like retail, this is critical. If you can't get a store location that's on the right road or area, your business could fail.
We do it to buy the IP and knowledge we need
Companies like Google buy other advertising and technology companies simply to acquire the intellectual property of those businesses.
This is an interesting business model because they've understood that all the best ideas will not just come from their own teams but from other entrepreneurs and researchers and technologists working outside of the business.
We do it because it comes with instant credibility
Raising investment or borrowing money requires financial history. If you don't have any, banks tend to say no or limit their risk by lending you less. Established businesses are the opposite. They have a track-record and lenders are more likely to say yes if you have a clean history.
You also have credibility with suppliers and customers alike, and this allows you to ask for better terms and working relationships.
Summary
In summary, there are many reasons Rutland has chosen to grow through acquisition. It's like running only the last ten yards of the race and still getting the medal.
Rutland work with business owners to help them exit their business and move on, to retirement or to another business. If you'd like to talk to our directors about exiting your business, call our offices for a discretionary conversation. We are always happy to sign an NDA before we speak to give you more comfort.