Latest posts by Akber Khan
(see all)
Small business owners, that I have worked with, often come ask for my advice on how they can market their business. The challenge they have is that their budgets are often limited.
The mistake that small business owners sometimes make is that, if they need to make cuts to their overheads, often, the marketing budget is one of the first areas to get reduced.
The aim of this article is to expand your knowledge of the different types of marketing techniques that are available and how your business can benefit without needing a substantial marketing budget.
We all know that mainstream marketing channels often include Google Ads (online), TV Advertisements, Newspaper ads etc. however there are other channels that can help to build a small but regular customer pipeline that can make all the difference.
I am of the belief that marketing is the most important part of your business as this is where you find your customer and losing focus on this part of your business will hurt you in the long term.
So, here are some ideas that I have tried and tested that are worth pursuing.
Create a great pitch
As a business owner, you should be marketing as much as possible and that is why you need a great pitch because you never know when you will meet your next customer.
Make sure your pitch is short and simple don't just answer their question. For example, if someone asks you what you do don't just say 'I sell houses'. Think of a way that will provoke thought, your questioner must see that you are different. What if you said "do you know that most house sellers struggle to sell because of one of three reasons. I help sellers find out theirs, fix it and sell their house."
A great pitch will pay dividends over time.
Think Local
Often business owners spend too much time thinking national when they can make a big impact, on their business, if they think more local. Think about how you can get in front of your local community. What if you sponsored a roundabout or a local football team. Your company name and message would be in front of potential new customers that are on your doorstep.
Working with local businesses
many businesses have benefitted by teaming up with non-competitors that offer services that are linked to your business. For example, a business that sells tires might link up with a business that specialises in alloy wheels. They both can help each other by sending customers across whilst not competing with each other.
Networking
There are many benefits to networking such as finding potential partners to sourcing better suppliers etc. but I feel one of the best reasons to grow your business network is having people around you that have gone through the same struggles you have growing your business. Having people like that around you will help you during those times where you need that energy to keep moving forward during the tough times.
Become an authority in your field
People always buy from people they trust. Companies are constantly making sure that their customers feel comfortable buying from them by offering free returns or money-back guarantees.
So, what will make people trust you as an authority? A great idea is to become a trusted speaker within your field. Companies are always looking for qualified experts that can present to their staff. You might hate public speaking but it does get easier the more you do it and the more you do it the more authority you build. This will help you build trust with potential new customers.
Build your referral business
As mentioned previously trust is vital for your business you have customers already that are happy with your product or service so why not ask them for a referral. Their friends and family obviously trust them so a recommendation from them won't hurt.
If possible, you could offer a discount or another service as a reward for a successful sale so it's a win-win.
Create a loyalty club
Customers that buy from you often like to feel special and that their business means something to you. So, why not show them that they are special by giving them additional discounts or early access to an upcoming sale. If you have a specialised business that caters for a niche marketing why not engage them and ask for feedback or what they would like to see in your next product. Think of anything that would make them feel different to everyone else, if you are successful you will have a customer for life.
Build reviews
Building trust also relates to your product or service so if you are launching a new product why not build your reviews before. There are services available where people will test and review your product giving your product the boost it needs. You can also use these services to test your product in real-world environments allowing you to fix any issues before going live.
Conclusion
Although these solutions are not going to suit every business, I wanted to open your mind to different options that you may not have thought of previously. There are always other things that you can try. Rutland Capital partners work with businesses that sometimes don't know which direction to move in. Luckily we have the experience needed that will help you make a more informed decision.
Summary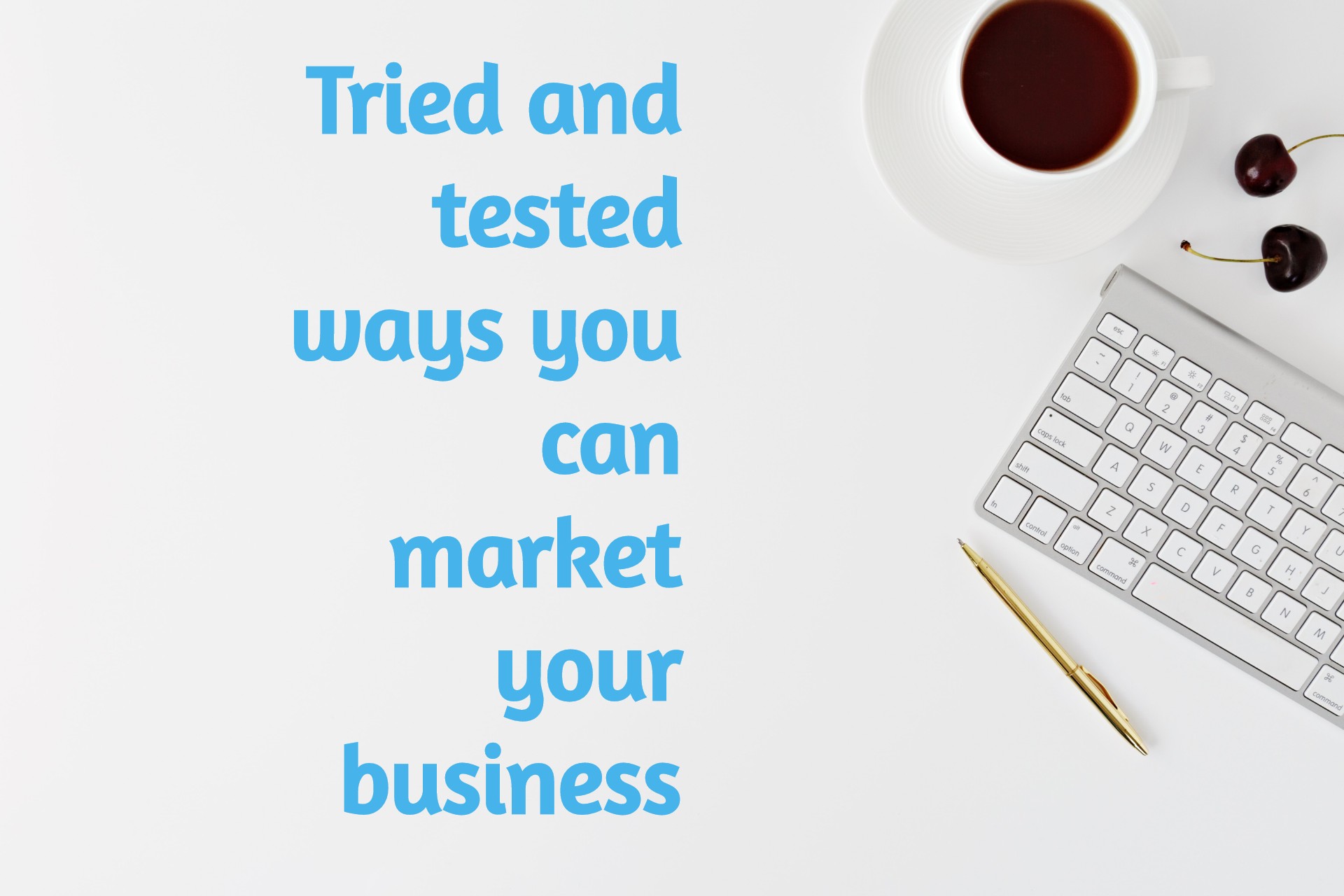 Article Name
Tried and tested ways you can market your business
Description
The aim of this article is to expand your knowledge of the different types of marketing techniques that are available and how your business can benefit without needing a substantial marketing budget.
Author